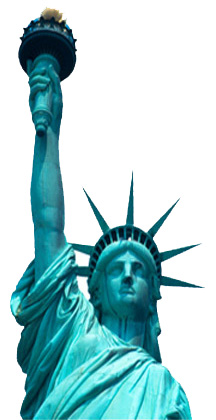 New York State Voluntary Defined Contribution Plan
On March 16, 2012, Governor Andrew Cuomo signed into law a new Voluntary Defined Contribution Plan. Beginning July 1, 2013, this option will be made available to all unrepresented employees of NYS public employers hired on or after that date, and who earn $75,000 or more on an annual basis.
If you fit the eligibility criteria, you have the option to enroll in the existing pension system or to participate in this new Voluntary Defined Contribution (VDC) plan. Advantages of the new VDC option include:
Portability. In contrast to traditional pensions, the VDC can follow you if you change jobs. The VDC is your personal retirement account, and is supported by employer and employee contributions.
Shorter vesting period. The vesting period for the VDC plan is 366 days. In contrast, new employees in the ERS or TRS traditional pension systems would vest after 10 years. This means that the employee gets to keep

both the employer and employee

contributions into the VDC after only one year of employment. In contrast, if an employee in the traditional ERS or TRS pension plan leaves State service prior to vesting (prior to ten years), the employee's own contributions are retained by the employee but all employer contributions are returned to the State.
Expert management. The third-party administrator for the VDC plan is TIAA-CREF, a leading provider of retirement benefits nationwide with over $502 billion in assets serving 3.7 million participants with over 80 local offices across the country. For its stability, claims-paying ability and overall financial strength, TIAA holds the highest ratings available from all four leading rating agencies. Moreover, TIAA-CREF is headquartered in NY and specializes in the distinctive needs of those who work in the government, academic, research, medical and cultural fields.
Ability to manage your investments. Participants in the VDC plan select available choices from the authorized investment providers and maintain an appropriate asset allocation to suit their individual preferences.  Professional guidance and support is available through all Authorized Investment Providers to assist plan participants with investment allocation decision-making, wealth acquisition, and fund distribution options.
Ability to pass benefits to heirs. Participants in the VDC plan are able to pass the full value of the annuity to their heirs, upon death. After mid-career, this amount is likely to exceed the maximum of three times salary that is passed to heirs of a member of the pension system. 
Why does the plan say "SUNY" – I work elsewhere?
Having offered a defined-contribution retirement option since the 1960s, the SUNY Optional Retirement Plan (ORP) was selected to manage the new VDC plan for other New York public employees. Large majorities of professional employees in both the SUNY system and the CUNY system have chosen the SUNY ORP over the standard pension mandated for other public employees.